| | |
| --- | --- |
| | Contact us |
Headquarters Add:Building A, E to world, 999 huaxu road, Shanghai
Park Add:No.ounty,Jiangsu Province.
Email:http://mail.jlaip.com
Hotline: 400-998-0919 0515-69900311
| | | |
| --- | --- | --- |
| | Leader's Oration | Current position: Homepage > Leader's Oration |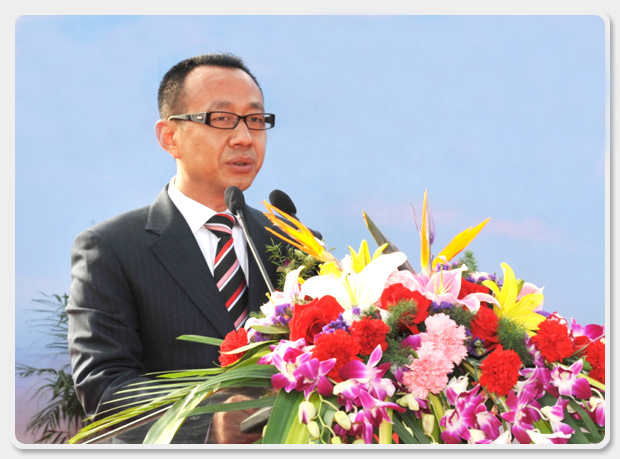 We should adhere to the policy of "market leading, policy orientation, open cooperation, key point breakthrough, and supporting follow-up" to build a domestic large aircraft parts supporting base for Commercial Aircraft Corporation of China, Ltd. (COMAC), to improve aerospace construction service supporting capability for aerospace, and to create a regional characteristic headquarters economy supporting park for airport construction. We should resort to staggered development along with existing domestic aviation industrial bases and assembly bases, adjust measures to local conditions, give full play to advantages and avoid weaknesses, engaging in high-end business as a leading force.

Soaring Lantian is a fertile land for investment. We should further adhere to the entrepreneurial spirit of being ambitious and down-to-earth" to build the Industrial Park into a civil aviation utility aircraft manufacturing and operating base, an aircraft parts and airborne equipment manufacturing and maintenance base, a civil aviation special equipment and air traffic control equipment manufacturing and maintenance base, an aviation technology service and aviation material trading base, and an industrial transfer take-over base with relatively high influence and strong competitiveness in the field of aviation at home and abroad, and to build Jianhu into a new and true plate of Chinese aerospace industrial supporting bases.